rural education centre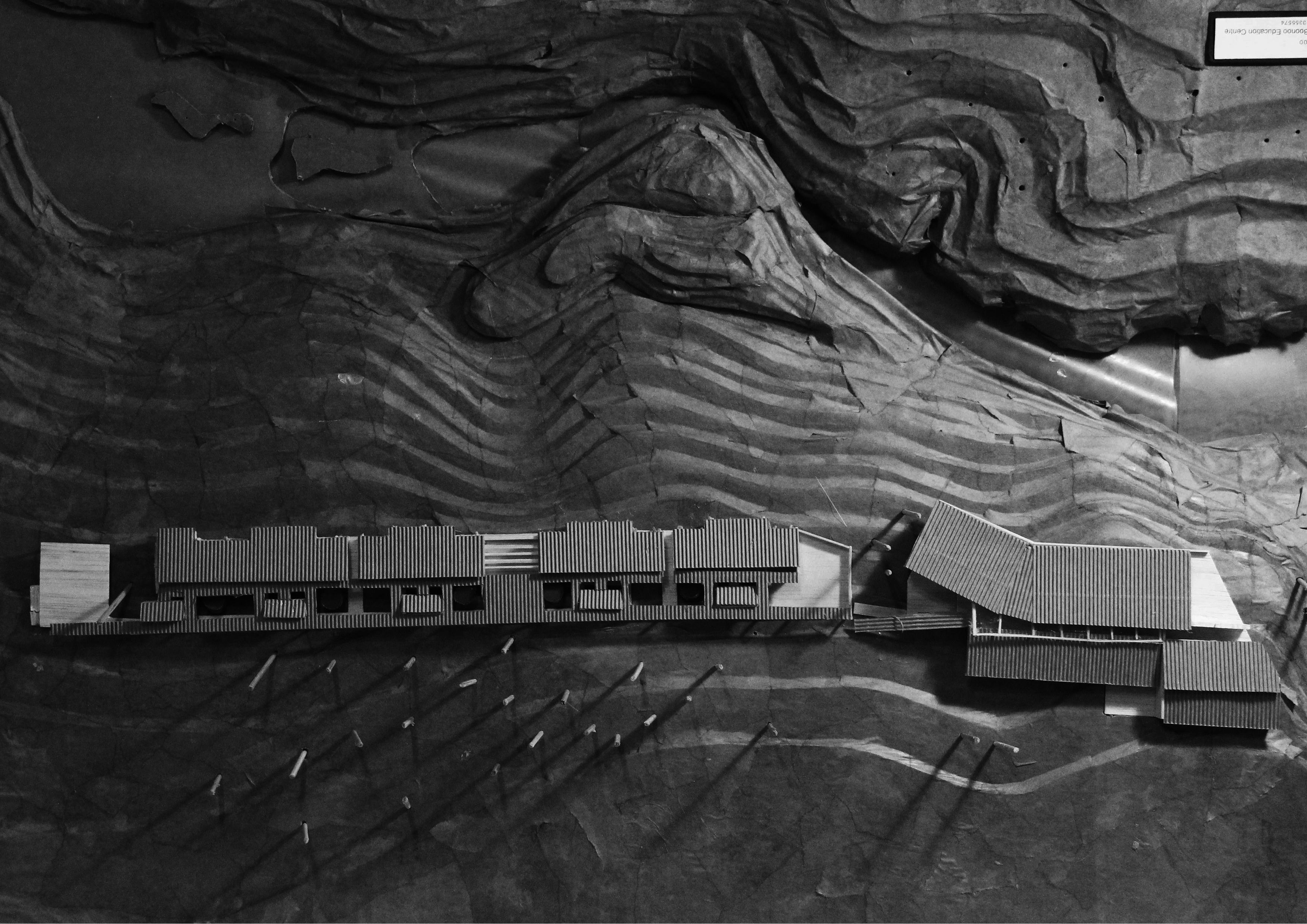 An intensive graduation studio taught by Glenn Murcutt at the University of New South Wales

The site is located in the vicinity of Bald Rock and Boonoo Boonoo National Parks in Northern NSW. The intricacy of the site is complicated by its irregular topography, bushfire-prone eucalypt woodlands and extreme climates. The adjacent river provides opportunity for spectacular views, however is known to flood during torrential rains.

The experience of the river and bush is animated through the building as spaces open and close whilst adapting to the landform. Careful placement of the form between the river and trees allows for minimal site disturbance yet providing natural lighting and ventilation.

The linearity of the site is reflected through the expansive rammed earth wall and communal corridor that define the backbone of the project, demarcating both the public and the private and the servant and the served.